Sonoma Scientific - Ferrite Isolators & Circulators
Sonoma Scientific is the global leader in RF/Microwave ferrite isolators and circulators. For more than 25 years Sonoma Scientific has worked with thousands of satisfied customers to design and manufacture the highest quality isolators and circulators on the market. Companies from all over the world, including medical, public safety, satellite, military, radar and academic organizations, have used our proven designs, technology and quick turnaround to meet their requirements. Sonoma has custom designs to cover common bands: L-band, S-band, C-band, X-band, Ku-band, K-band, Ka band, UHF and VHF. Sonoma's commercial off-the-shelf solutions (COTS) provide affordable technological solutions companies demand.
Part Search
It's as easy as 1, 2, 3 - with our new  Part Search you can input your exact requirements to quickly sort through our vast number of designed products. 

TAKE ME TO THE PART SEARCH
Sonoma Scientific, Inc., the global leader in RF/Microwave ferrite isolator and circulator technology, makes it easy to search for the products that meet your precise requirements. We have thousands of models, but if you need a part that falls outside our existing designs, our engineering staff can develop the part.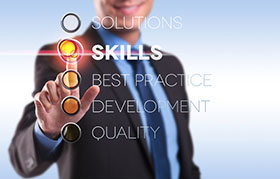 Sonoma Scientific engineering experience & expertise
Sonoma Scientific's engineering staff uses its more than 150 years of collective experience to provide solutions for all-size businesses who use our low-cost, high-volume isolators and circulators. Customers can choose from more than 2,000 models ranging from 40MHz to 40GHz and milliwatts to kilowatts. Our isolators and circulators include connectorized, surface mount, waveguide, coaxial, drop-in, microstrip, phase-matched, iso-adapter and hybrids. We look forward to being a partner on your next project. Call or email us to learn more.


New cutting-edge products
Sonoma Scientific has been designing and manufacturing isolators and circulators used in radar for more than 25 years, including several new products for Phased Array Radar programs. These unique isolators and circulators have a smaller footprint and meet demanding electrical requirements for use in harsh and critical conditions.

Sonoma Scientific continues to develop new broadband products to satisfy the demands of public safety radio and the VHF and UHF bands. We recently introduced a 135-175MHz broad band range 150W solution, as well as several models in the 350-400MHz and 850-870MHz ranges. Stay tuned for more updates about new product development.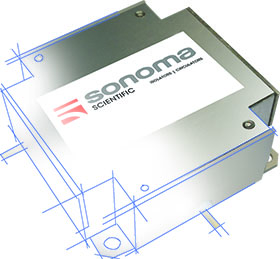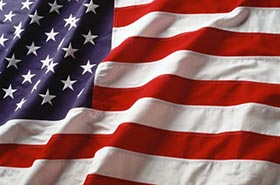 Made in America
Sonoma Scientific products are manufactured and shipped from our facility located in Minden, Nevada. All our products meet MIL-Aero and industry requirements as made in the United States of America.